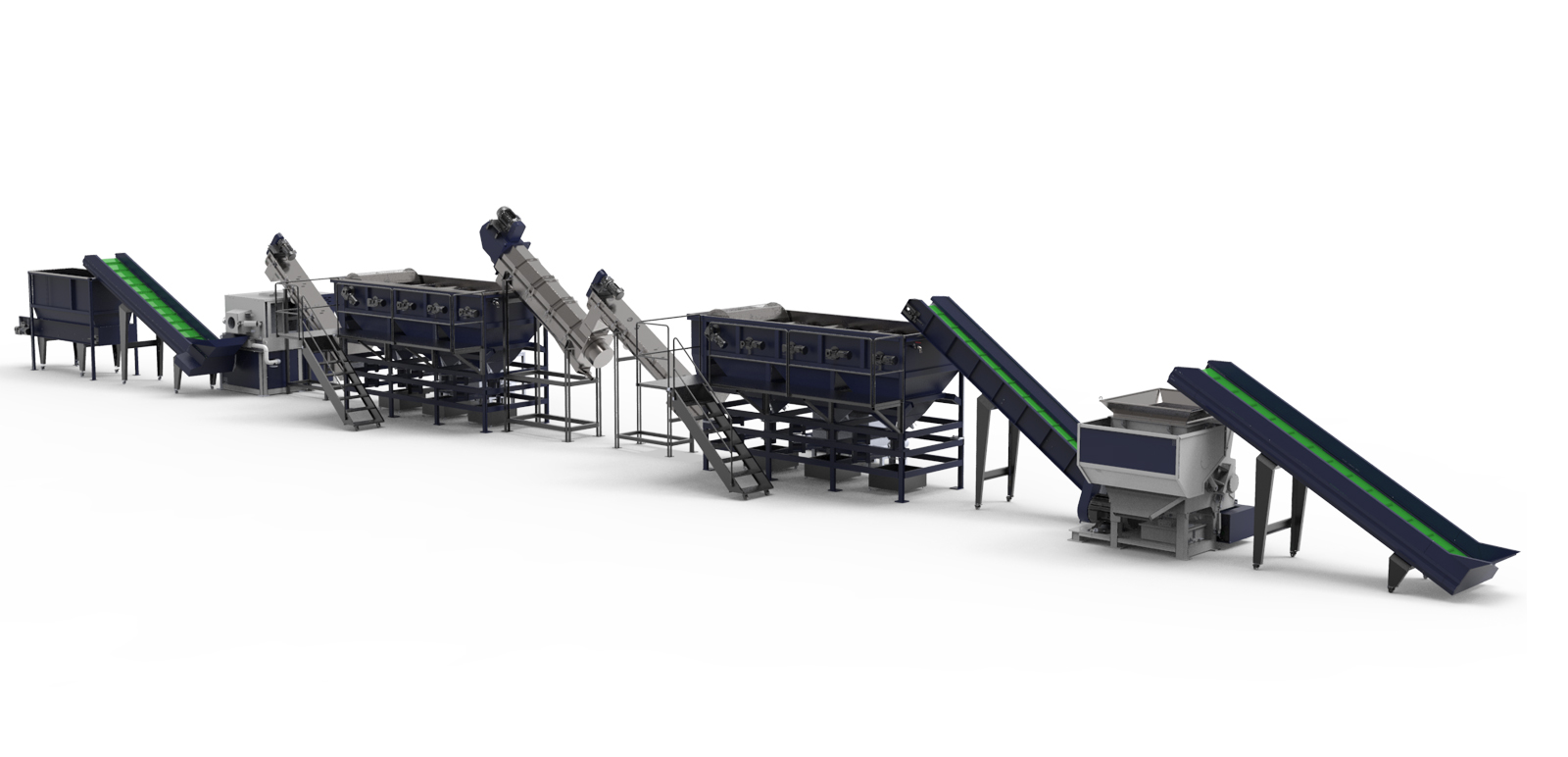 Soft Plastic (Film/woven bag/fiber/rope) Washing Line
Soft Plastic (Film/woven bag/fiber/rope) Washing Line is one of the main recycling series of KiTech machinery. This system has smart modular design aiming at agricultural film, industrial packaging film, bag, blow molding packaging bottle / box, injection and electronic waste recycling. Including sorting, size reduction, metal removing, cold and hot washing, high efficiency friction washing and drying modular. Which can remove ferrous and nonferrous metals, sand, oil, glue, paper label and many other different contaminants efficiently. You can get a different module combinations design from KiTech according to your requirements and material's condition. In range of different raw materials, KiTech provides 300-10000 kg/h economy and high-level production lines with different configurations.

Feeding
Crusher
Floating Washer

Friction Washer


Screw Loader

Dryer

Air dryer

Silo

Pre-processing modular
Pre-processing modular is freely consists of bale breaker, screen pre-washer, sorter, metal detector, label remover, and some other equipments. It provides pre treatment for the raw material.

Size reduction modular
Large materials are processed into small pieces in this modular, which improves the washing result and makes the final product easy to packing.

Washing modular
Dust, glue, label, oil and other impurities can be removed highly effective by washing module. This modular combines floating washing hot washing, salty water separating, high-speed friction washing, low speed friction, spraying, and some other washing equipments.

Drying modular
Squeezing and drying treatment is used to remove the moisture in the material with low packing density. Mechanical dewatering treatment is used to process the material with high packing density to reduce energy consumption.

Sorting modular
Near Infrared spectrum Aerodynamic principles materia and many other technology is used to separate material, color, and specific gravity to purify and sort products.

Water treatment modular
Water treatment modular increase the water recovery. Powder and other vice products produced by the line can be collected and reused at the same time. Dissolved and undissolved contaminants in the water can be removed by physical solutions, chemical process and biochemical process. Decrease the operation cost, reduce the pollution effectively and help protect the environment.

Monitor control modula
Weighing and metering system helps you monitor the output and energy consumption of prod real time under different materials and production conditions. All data can be connected to ERP system for quantitative assessment Which ensures that we can update and maintain all user's systems for a long term.

Process of Soft Plastic (Film/woven bag/fiber/rope) Washing Line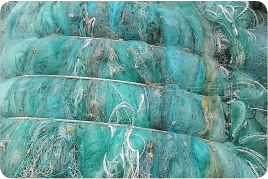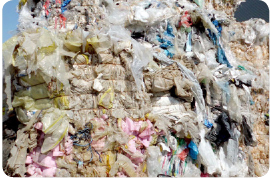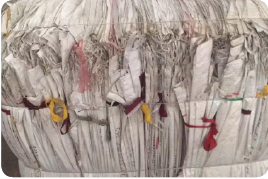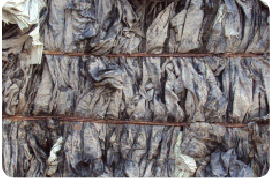 Ability
Thanks to innovative washing technology and high quality performance, KiTech intelligent recycling and washing system removes the most difficult contaminants from waste plastics, and provides high quality and purity washing esults for customers.

Stabilit
KiTech washing system is available for 24 hours working non-stop operation, Optimized design and top brand components to each module, which could minimize the downtime ratio and save the maintenance time. this ensures the maximum availability and highest productivity for user.

Efficiency
KiTech washing system is designed in all details for efficiency improving The modular design could simplify the planning and accelerate the implementation, The system have very low consumption values for electricity, water and labor. The operating costs and maintenance costs e absolutely reduced. Consistently the lowest investment costs and highest value creation.

Modularity
KiTech washing system is a flexible modular system All elements required by any customer for different application could be combined freely. This design reduces planning, construction and assembly time effectively, And it's possible to adjust the system regard to technological modification and market changing, This makes the investment future-proofing.

Control
Automatic modular control of KiTech washing system educes the labor operation, makes the whole system the remotes monitoring and maintenance are available for different production lines, The intelligent control has display for operating data, it also collects the data of the consumption and the capacity from production line, Which ensures the connection between the enterprises and the Intemet, will improve the efficiency of enterprise management.

Service
KiTech washing system is a flexible and customer-oriented ecycling solution, All the components of the whole line peration and serves your exact needs. Furthermore Our engineers will partner with you for the whole project. Building design, overseas installation, commissioning and training are available, Machine warranty with spare n stocking and in-time delivery, Consistently quick and careful service in pre-sales and after-sales process.
Electrical Parts


Technical Data
Soft Plastic (Film/woven bag/fiber/rope) Washing Line
| | | | | | |
| --- | --- | --- | --- | --- | --- |
| TYPE | LDW300 | LDW500 | LDW1000 | LDW1500 | LDW2000 |
| Capacity[kg/h] | 250-300 | 400-500 | 800-1000 | 1250-1500 | 1700-2000 |
| Dimension:LxWxH[m] | 29/10/5 | 35/12/6 | 50/12/6 | 70/15/6 | 90/15/6 |
| Steam consumption[kg/h] | 0-150 | 0-200 | 0-300 | 0-450 | 0-600 |
| Chemical consumption[kg/h] | 0-2 | 0-4 | 0-8 | 0-10 | 0-12 |
| Energy consumption[kWh] | 120 | 180 | 280 | 395 | 490 |
| Installation power[kW] | 195 | 290 | 446 | 530 | 760 |
| Man power (persons/shift) | 3 | 3 | 4 | 4 | 4 |